To see the list of PARTS that we have on AUCTION.
GRAB REAL BARGAINS.
Send your BID now.
If you can't see what you are looking for?
Please email us with your requirement and we will make sure to list it for you to bid for it.
eBay
HAVE YOU SEEN ANYTHING ON EBAY THAT YOU WANT?
Well!…
We are here to Assist you to get it delivered to SRI LANKA.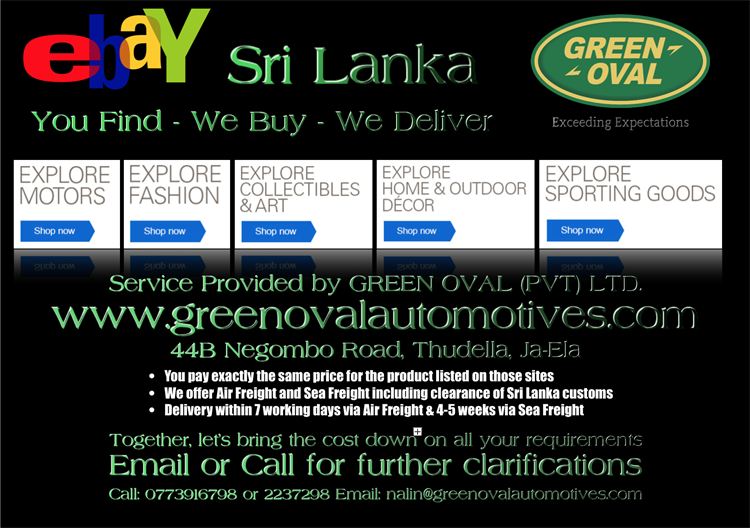 How It Works
If you've seen an item on EBAY or any other sites please:
Step 1: write down the "ITEM NUMBER" or the URL link and Email it to us. Email: [email protected]
Step 2: Once we have the required above details, We will workout a cost for shipping to SRI LANKA including Clearance of SL custom.
Step 3: We will email you a written QUOTE with the total.
What you pay is exactly the same as what you have seen on eBay or any other site.
We will only charge a small fee for Postage to SRI LANKA including the Custom clearance.
Postage
7 working days delivery via AIRFREIGHT or
4-5 weeks delivery time via SEA FREIGHT
Please refer to the following Video
Service provided by GREEN OVAL (PVT) LTD